Are you ready for Next Level Cannabis Dispensary POS and Inventory Control?


Bringing Proven Retail Technologies to the Cannabis Industry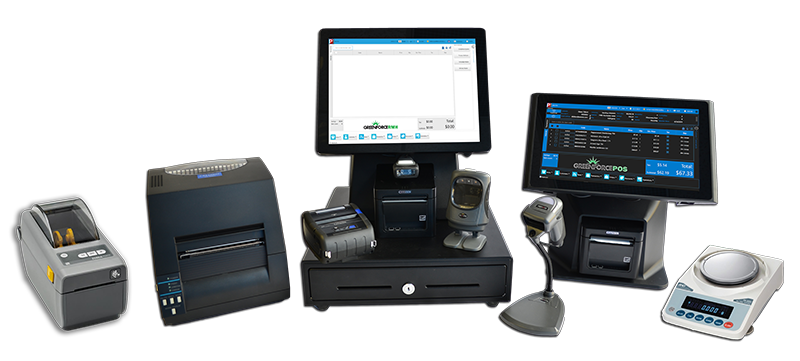 Don't get stuck with a system that doesn't work for your dispensary business! Step up to the next generation in cannabis point of sale and compliance solutions with GreenForcePOS!
GreenForcePOS is a seed-to-sale point of sale system that solves the challenges cannabis dispensaries face and helps optimize profits starting with the daily operations of the business and ending with business intelligence to help owners and managers make informed decisions.
In addition to core point of sale functionality, GreenForcePOS offers robust and unique features designed specifically for the cannabis industry:
Full State-Level Compliance/Seed to Sale – In 29 states and 7 countries where seed-to-sale tracking is required, GreenForcePOS provides proper processing for that given market based on local laws
Reliable – 99.9% up-time with on-premise backup to keep your store running fast and secure
Rich Detailed Reporting – Robust reporting suite provides specific KPI's including strain-specific performance and optimization
Multi-Store Management – Track sales and inventory across multiple dispensary locations
Efficient Inventory Tracking – View and manage inventory items easily

Easy User Interface – POS screen and all customer-facing transction information is available at your fingertips
Recommendation Engine – Search products by customer requests via matching strain
Forecasting Tools – Rich transaction history to drive replenishment and sales forecasting
Store Brands – Create and order white-label products branded for the dispensary
Customer Loyalty Program – 1 to 1 Customer Connect—Provides a variety of marketing tools to maintain an effective customer loyalty program
Integrated eCommerce – Incorporate convenient order ahead capabilities for customers via web or mobile app
Home Delivery – Full toolset to maximize home delivery network
Up and Running
GreenForcePOS has hundreds of active licenses deployed today in 11 states helping dispensaries stay compliant and increase profitability.
Point of Sale + Mobility + Cannabis Compliance = Full Ecosystem
The GreenForcePOS family of products offers solutions for dispensaries, cultivators, and manufacturers. By offering solutions to the entire ecosystem, we create a synergistic combination where businesses can enjoy greater efficiencies, saving money and increasing productivity.
Contact our sales team to discuss your dispensary POS requirements and learn more about GreenForcePOS. We can help bring your dispensary into compliance with a feature-rich retail cannabis solution!