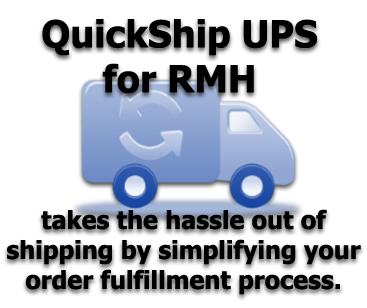 COMING IN OCTOBER: QuickShip UPS for RMH!
Today's customers want instant gratification. They want to know if the item they choose is available and how quickly they can get it. QuickShip UPS for RMH takes the hassle out of shipping by simplifying your order fulfillment process. Its seamless UPS integration makes shipping fast and easy; from weight capture to class of service selection, tracking info capture, cost management, and label printing. With QuickShip UPS you're able to get your orders out faster and view your shipping history in one place!
QuickShip Features:
Ship anywhere in the US
Automatically populate ship-to information from RMH
Select from the full array of UPS service classes
Auto-capture of RMH item weight information
Obtain real-time UPS rate costs
Instant UPS tracking number and shipment confirmation
Discount postage with UPS account
Fast, accurate label printing
Automatic rules-based shipping
Central shipping dashboard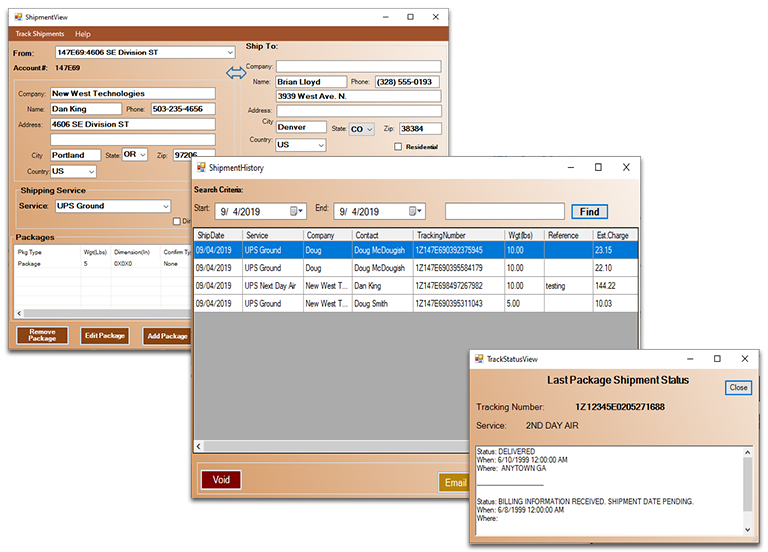 QuickShip UPS for RMH helps you ship smarter and ensures your customers get what they want when they want it.
If you'd like to know more, please contact our team today for more information!