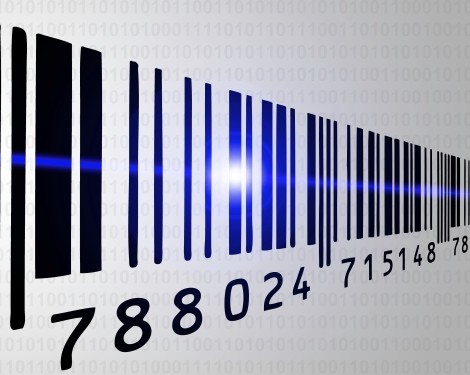 Have we got a load of Retail Management Hero (RMH) Extensions for you! New West has developed several add on extensions for the RMH software and have combined efforts with some amazing partners as well. From incorporating mobility to accepting secure payments, our extensions can add capabilities to your RMH environment to increase your capabilities and efficiency.
If there is a specific integration for which you are searching and you don't see it listed here, please contact us with more detail and we can explore custom integration for your unique environment and requirements.
Retail Management Hero (RMH) Extensions:
Modern Suite
NOW AVAILABLE…Modern Suite for RMH! Works on any device, any OS, anytime! Inventory Count (Stock Take), Purchase Orders with Predictive Ordering Guidance, Label Printing, Inter-store Transfers, Item Lookup, and Item Edit modules…and more. We're taking inventory control into the future with a product similar in functionality to our ever-popular Mobile Suite Pro for RMS, but Modern Mobile Suite is device agnostic as a browser-based application. Learn more!
Payment Integrations
The New West development team has been busy, working to bring our customers a wealth of payment integration options! We have partnered with some fantastic providers to produce a selection of secure payment integrations for Retail Management Hero (RMH) that will give you peace of mind and loads of options! Learn more!
Pointy from Google
More and more people are looking for product information online before going into a store but many local retailers don't have this information online. This means that shoppers aren't seeing relevant results when they do local searches for products – and retailers are missing out on sales. Pointy solves this problem by making it really easy for local retailers to get their products on Google and in front of local shoppers. Learn more!
WebSell Integrated eCommerce
Your POS solution has worked well for your business, but are you maximizing your return from it? With WebSell's integrated eCommerce solution, you can connect the sales and customer information gathered by your POS terminals to your online store to ensure your customers have a seamless experience from store to web. A solution integrated with your in-store or back-office retail operations opens a world of opportunities from sales, marketing, and customer-facing perspectives. From discounts and order history to tailored offers, when all your data is centralized on one platform, you can reward your customers by giving them a unified, omnichannel experience. Learn more!
eConnect
New West has a web integration tool for RMH! Our eConnect integration works with virtually any shopping cart for automated web order download and items sync with RMH! eConnect is available in two flavors, available with either one-way or two-way sync. Our eConnect add-on is cart agnostic, therefore whatever type of system you have on your website, if you need your RMH software connected to your webstore, eConnect is the solution for you! Learn more!
Age Verification
New West's Age Verification add on for RMH utilizes driver's license or state ID barcode technology to verify your customer's age with a scan. Add functionality to Retail Management Hero to confirm the age of your customer when purchasing regulated products. Learn more!
QuickShip UPS for RMH
New West's QuickShip UPS for RMH takes the hassle out of shipping by simplifying your order fulfillment process. Its seamless UPS integration makes shipping fast and easy; from weight capture to class of service selection, tracking info capture, cost management, and label printing. Learn more!
SpotLight Discount Manager for RMH
Our SpotLight Discount Manager for RMH is an extension to help you manage sales and product discounts within the Retail Management Hero software. Configure BOGO offers, percentage and dollar discounts, sales discount dates, and more. Learn more!