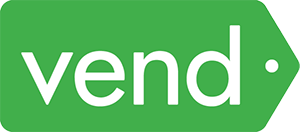 Vend is a web-based point of sale system that will simplify your retail store and help you make loyal customers that keep coming back. Whether you are PC or Mac, online or offline, Vend is easy to use and can get your staff selling quickly and easily. Vend works with the most popular point of sale hardware and integrates with a variety of payment processors.
Core Features: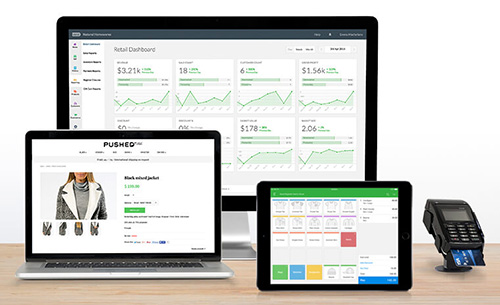 • Cloud-Based
• Works Offline
• Continuous Software Updates
• Front and Back Office
• Low Investment Cost
• Omni-channel
Sales:
• Switch Easily Between Outlets, Registers, and Users
• Search for Products, Scan by Barcode, or Use Quick Keys
• Apply Discounts by Line Item or Total Sale
• Add Notes to Line Item or Entire Sale
• Capture Customer Details and Add to Sale
• Create and Email Customer Receipts
• Accept Returns and Provide Refunds
• Void or Park Current Sale
Hardware:
• Multi-device and Multi-platform. Runs on PC, Mac and iPad/Tablet.
• Compatible with Various Receipt Printers, Invoice Printers, Cash Drawers,
Barcode Label Printers, Barcode Scanners, and Credit Card Readers
• We Can Quote New Hardware or Evaluate Existing for Use
Products:
• Class products by supplier, brand, type, and tag
• Assign multiple images, taxes, pricing and default markups
• Manage multiple item dimensions including style, color, size
• Import and export product data into spreadsheets or CSVs
Additional Features:
• Pricing and promotions management
• Print and email receipts in customizable styles
• Customer Relationship Management
• Retail administration for outlets, registers, taxes, payment types and more
• Multiple tender-types supported with integrated payments
• Gift cards
• E-commerce
• Full Inventory Management
• Customizable Reports
• Accounting Integrations Available
• Staff Management
• Hosted and fully secure
• 24/7 Customer Support
Plan Your Deployment Today
Are you ready to take the next steps to bring your retail business into the cloud? Contact us today to learn more about Vend Point of Sale and how New West can partner with you to implement cloud retail for your store.