Why Choose Windows-Based Retail POS Systems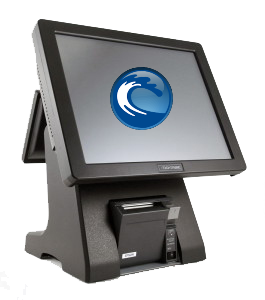 There are a number of considerations to account for when selecting your retail point of sale (POS) system—hardware, software, peripherals, features, and so much more.
One of the most foundational aspects is the operating system (OS) that your POS software will run on. The operating system is what helps your software communicate with the hardware and vice versa. It's critical for the proper operation of your POS devices and which software you can choose.
Windows OS is by far the most popular operating system, and for good reason. It offers reliability, ease of use, increased security, and is multilingual.
Reliability
Your retail POS system is the cornerstone of your business operations, so your operating system needs to be one that you can count on for the stable operation of your POS software. Windows 10 can offer this peace of mind, especially after rolling out some of its most recent updates to the system earlier this year. For example, the April 2018 update included a 20 percent reduction in system stability issues and a 20 percent total reduction in operating system and driver stability issues.
Windows 10 is consistently rolling out improvements and with each new update, your retail POS system will have an even more reliable platform. In the past, these updates could mean downtime for your system—a hassle but a necessary trade-off. However, with the April update, users are experiencing much faster updates and reduced downtime—by as much as 63 percent! This makes those system upgrades much easier to manage.
Ease of Use
The last thing that your business needs is an OS that is challenging or confusing to use. Your retail POS system should be running on any operating system that you and your staff are comfortable and familiar with. With the ubiquitous nature of the Windows OS, you can be confident that you and your staff will be very adept at using it quickly and easily. This will reduce training times, and as the adage goes, time is money.
Increased Security
Microsoft touts that the new Windows 10 has enterprise-level security—which is an appealing feature for businesses both large and small. Windows 10 includes access protection, including secure/internet mail extensions (S/MIME), digital certificates, user account control, virtual smart cards, and Windows Firewall with Advanced Security. It also features device security including AppLocker, BitLocker, Device Guard, and the Trusted Platform Module.
Multilingual Solution
One of the advantages of Windows 10 is that is fully multilingual, supplying a limitless range of languages. So, if your workforce is multilingual or if you plan to scale internationally, this feature can save on some major headaches and growing pains in the future.
There's a lot to decide when it comes to your new retail POS system, but Windows 10 makes selecting an operating system easy with features to create a reliable, secure platform for your business.
Contact our Sales Team and we can help you find the right options for your environment.
Article Source: Touch Dynamic Jan 2019