Retail Management Hero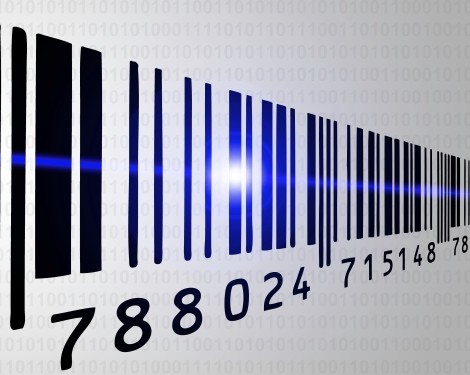 Retail Management Hero (RMH) is a complete point of sale solution that enables retailers to efficiently manage all point of sale and back-office activities. Packed with functionality to optimize inventory management and remove the guesswork from purchasing decisions, RMH is a standalone software system that helps small to medium-sized store chains improve business intelligence while operating smarter and faster throughout the entire retail environment. Learn more!
RMH Central
Now Available! RMH Central is the fully integrated headquarters solution that configures, manages, and reports on the Retail Management Hero (RMH) Stores. It enables small-to-large retailers in a variety of vertical markets to process and report on POS and in-store functions in a multi-store environment. This means that all stores in the retail enterprise running RMH can automatically communicate back up to the headquarters office everything from store configuration and customer accounts to sales, pricing, and inventory information on a daily basis. Retailers can trust that all data transfers are fast, secure and reliable, and also leverage the latest network communication technologies. Learn more!
Microsoft Dynamics 365 for Retail
A new era of retail—cloud-first, made for mobile, thoroughly modern—and like nothing your business has experienced. Completely re-imagined for the speed, scale, and flexibility today's businesses demand, the Microsoft Dynamics 365 for Retail Operations includes updated interfaces that can seamlessly bring every detail of your business to every device you own. The new platform is designed for deploying a suite of cloud apps from Retail and CRM functionality to Power BI applications and more. Learn more!
Modern Suite
NOW AVAILABLE…Modern Suite for RMH and RMS! Works on any device, any OS, anytime! We're taking inventory control for RMH and RMS into the future. Mobile Inventory Count (Stock Take), Purchase Orders with Predictive Ordering Guidance, Label Printing, Inter-store Transfers, Item Lookup, and Item Edit modules are live in the latest release, with additional functional modules and features to follow. Learn more!
Retail Management Hero (RMH) Extensions
New West has developed several add-on extensions for the Retail Management Hero (RMH) software and has combined efforts with some amazing partners as well. From incorporating mobility to accepting secure payments, our extensions can add capabilities to your RMH environment to increase your capabilities and efficiency. Learn more!
Payment Integrations
The New West development team has been busy, working to bring our customers a wealth of payment integration options! We have partnered with some fantastic providers to produce a selection of secure payment integrations for Microsoft Dynamics 365, Retail Management Hero (RMH), and Microsoft Dynamics RMS that will give you peace of mind and loads of options! Learn more!
Hardware and Peripherals
Spending time and money on new software won't get you anywhere without the right hardware systems to run that software. New West understands the retail environment and can assist you in recommending and providing tailored hardware solutions that will meet your needs and run your systems as efficiently as possible. We're happy to discuss and quote the best hardware to meet your requirements. Learn more!
Microsoft Dynamics Retail Management System (RMS)
Microsoft Dynamics RMS is a complete POS solution for small and midsize retailers operating everything from a single store to a whole chain. It is comprehensive and able to be scaled for those businesses focusing on significant growth. It offers advanced functionality such as multidimensional inventory management, customized reporting, advanced purchasing, and receivables management. And Microsoft Dynamics RMS integrates with well-known financial packages you may be using now. Learn more!
Mobile Suite Pro
Extend your fixed lane Microsoft Dynamics RMS software onto a handheld device for increased mobility and flexibility in store or on the road. Integrated into your RMS system, Mobile Suite Pro gives you the power and functionality of a traditional POS system, while maintaining the robust nature of your full retail system. Learn more!
Microsoft RMS Extensions
New West has developed several add on extensions for the Microsoft Retail Management System (RMS) software. From emailing receipts to tracking customer zip codes, our extensions can add capabilities to your RMS that will increase your integration and reach. Learn more!