---
With the buying trends changing due to COVID and having seen the major shift to online eCommerce sales, are you ready to provide what your customers want?
x2x gives your customers the ability to check your items and prices, compare products, and keep your prices and stock availability always updated on your website.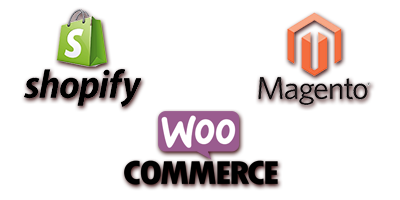 By increasing your productivity and customer satisfaction while reducing data redundancy and inventory management costs, the x2x integrations will save you time and effort, cut costs, and minimize human error.

X2x eCommerce Solution has options for:
Retail Management Hero (RMH) ←→ Magento
Retail Management Hero (RMH) ←→ Shopify
Retail Management Hero (RMH) ←→ WooCommerce
x2x eCommerce helps manage your standard and matrix items, item descriptions, prices, images, and inventory levels online by seamlessly updating them from RMH and managing the data flow bi-directionally between the two solutions.
Integration Solution and Overview:
X2x Integration features
Easy to use user interface with minimal training required
Maximize ROI in a short time
Simple inventory and order management
Handles Standard and Matrix Items, Images, Departments, and Categories
Always up-to-date with in-store stock levels and reduces chances of selling out-of-stock items
Minimize human error and manual effort, decreasing labor to keep data in sync
Capture customer data in RMH
Secured – PCI DSS Compliant Mobile
X2x eCommerce integrations have full product mapping of fields allowing you to map the RMH field that corresponds to your eCommerce field before the data is uploaded to your website. All the items marked as web items in RMH or RMS become available with their Matrix parent and their Department and Categories. All Departments and Categories from RMH or RMS can be renamed and new categories can be added or removed. Items can also be assigned to additional categories. When uploaded, a new collection will be automatically created for every category.
Updating Quantities and Making Matrix Pricing Changes:
Enterprise eCommerce can route sales transactions from eBay, Amazon, Jet, and Best Buy to your POS through your WooCommerce, Shopify, and Magento sites. Get powerful sales analytics, integration with Google Analytics, live agent and help desk, social media integration, Facebook, Mailchimp, and SEO marketing.
Integrating Matrix and Downloading Orders:
Empower your business and unleash the full potential of your system by augmenting your brick-and-mortar store with a high revenue-generating eCommerce site with x2x eCommerce RMH or RMS integrated eCommerce.
Contact Us
today to learn more about two-way website integration for RMH or RMS and WooCommerce, Shopify, and Magento!