Download Payment Integrations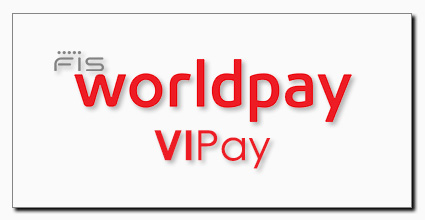 VIPay for Worldpay (an FIS Global company) has the benefit of extensive history with Microsoft Dynamics AX, RMS and now Retail Management Hero. Supported payment processing devices include the Ingenico iSC250 and Verifone VX805 devices.
Worldpay backs up its customers with great services like OmniShield Assure for fraud protection and enhanced security, PCI Assist for easy PCI compliance assistance, and Financial Breach protection.

The VIPay for RMH and RMS integrations feature:
Accept more payment methods. NFC Payments (Apple Pay, Android Pay, Samsung Pay), EMV, Visa, MasterCard, American Express, Debit, and more.
Encrypted Device Options. Point-to-point encryption keeps data secure from cyber thieves!
Advanced security features. Reduce PCI compliance burden – no cardholder data is stored on site!
Flexible signature requirements. Merchants can set up the transaction amount for requiring a signature.
Improved customer experience. Process transactions quickly and safely for increased customer confidence and security.
VIPay is a feature-rich solution for users that includes QuickChip functionality, Advertising Manager on the iSC250 device display, transaction line item display, signature capture for credit card, layaway and work order transactions, and more. With a responsive 24/7 support team you can maintain peace of mind that you are secure and have help when you need it.
Worldpay has over 40 years in the credit card processing industry, covering approximately 146 countries, 126 transaction currencies, and more than 300 alternative payment forms, processing 40 billion transactions annually. They believe payment processing should be painless for businesses as well as the customers they serve, helping ease the logistics of taking credit card payments. For more information about Worldpay, visit www.worldpay.com.
Contact our Sales Team for more information today: