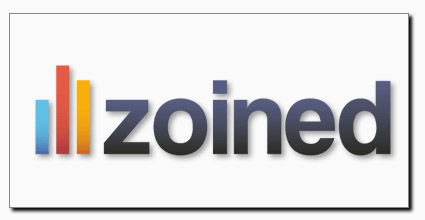 Boost your productivity and sales! With ZOINED® Retail Analytics, you get real-time actionable insights from your RMH and other business systems.
---
ZOINED® Retail Analytics instantly brings your data to you – Take better advantage of your RMH Store and RMH Central point-of-sale system data!
Analyze differences between stores and sales personnel and implement best practices quickly in all stores
Improve your product assortment and increase the average order value
Understand your customers' behavior in more detail
Forecast demand better and optimize your inventory levels
Integrate multiple data sources
Easy-to-use visual reporting and analytics tools
Actionable insights at the right time
Alerts and predictive analytics
ZOINED® Insights & Foresights – Retrieve real-time data related to sales, campaigns, inventory, visitors, and working hours instantly.
Automated Insights – Save time by automating reports, scheduling email reports, dashboards, and alerts
Relevant Information – See root causes for changes in KPIs and provide key information across the organization

ZOINED® Automated Email Reports – Stay on top of your business with handy automated tools!
Schedule Reports – Scheduled and configured by you to include precisely the KPIs and comparisons YOU need
Direct Details – Emails display relevant insights clearly
Continue Analysis – Easily dive deeper from email data into the web portal for further drill-downs of data for a change of analysis perspective
ZOINED® Retail Dashboards – A complete view of your retail business with custom dashboards
Aggregate Data – Combine information from multiple sources and provide various ways to visualize
Optimise – Improve in-store conversion, cross-sell and up-sell, category performance, inventory management, workforce planning, and staff costs.
Outside Sources – See how weather and other outside data may influence sales
Proactively steer your business in the right direction based on AI-generated insights and industry best practices!
Contact Us
to learn more about Zoined Retail Analytics today!