Download Givex for RMH
New West Technologies has developed a gift card integration for Givex Gift Cards to pair with Retail Management Hero (RMH) environments
---

From gift card processing to gift card production and fulfillment, Givex for RMH makes it easy for you to start a gift card program tailored to your needs.
With Givex, RMH Users Can:
Activate: Start the activation process for a new gift card
Check Balance: Check the balance of an activated gift card
Reload: Reload a balance on an activated gift card
Void: Void a transaction for an activated gift card
Card Redemption: Tender gift card for RMH transactions
Gift Card Receipts: Gift card activation and authorization receipts
And More!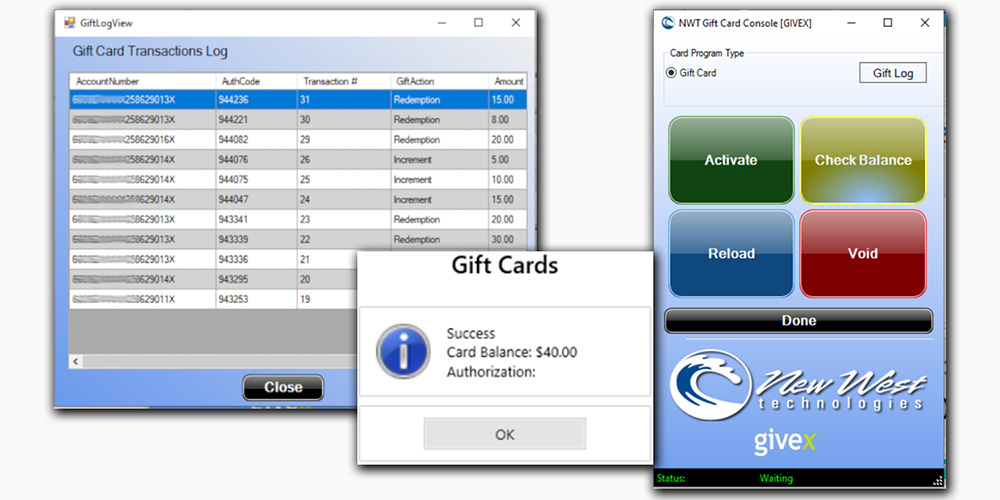 When you need a complete gift card solution for your RMH store environment, Givex may be the right solution for you.
Contact Us
or
Download a Trial
today!