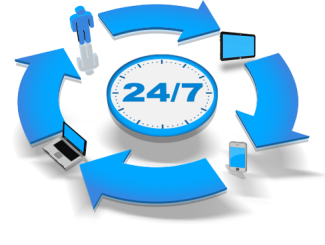 Last Mile Deployment 
Partner with us today and we can enhance the services you have available to your clients and boost your rollout capacity. Whether your team needs the addition of experienced merchant services integration deployment, hardware procurement and staging, or on-the-ground production rollout, our team will join with yours to create the best environment for your customers. Learn more!
Technical Support 
We are committed to providing you fast, friendly, and knowledgeable support for your point-of-sale products, New West Technologies software, technical and networking matters. Talk with a live person who assesses and directs your need where the best results can be provided. Support options available 24 hours a day, 365 days a year.
Our regular business hours are Monday through Friday, 8:30 AM PST to 5:00 PM PST. Open a support case by calling our offices at (800) 466-7839, emailing [email protected] or submitting your support request online here.
Maintenance Plans
Maintaining your systems is key to the ease of use and longevity of your investment. Technology and business are constantly evolving. Take advantage of new updates and features that improve functionality and efficiency, allowing your retail system to adapt as your business grows. Learn more!
Training
New West Technologies offers both one-on-one and group training options to make sure you have the skills and tools in place to be successful. Whether it is an on site or remote session, our technicians provide patient, knowledgeable, and individualized coaching to you and your team, covering anything from basic computer functions to advanced software applications. Learn more!
Integration, Customization and Implementation
While some companies sell software or hardware, at New West we sell technology solutions. Our focus is on designing and implementing these solutions to work with your specific needs in your specific environment. When it comes to payments, security, automation, promotions, loyalty tracking and other vital business functions, we understand that you want efficiency and happy customers, and we can help you get there. Learn more!