Download Payment Integrations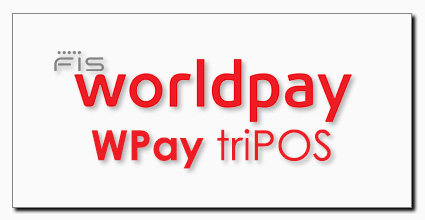 Worldpay (an FIS Global company) WPay triPOS integration is available for Retail Management Hero (RMH) and Microsoft RMS ! Compatible with the Verifone MX925 and the Ingenico Lane 3000 and Lane 5000 payment terminals, WPay triPOS is lighter, faster, and better than ever.
Worldpay backs up its customers with an extensive suite of great services like FraudSight, eProtect, and OmniToken functionality that help reduce your risk while keeping you secure and your customers protected.
WPay triPOS for RMH and RMS features:
Pre Dip and Tap for the Fastest Checkout Experience. Running on a faster and thinner platform with new speed enhancing additions of pre-dip/pre-tap and quick chip functionality, customers will be through the line and out the door faster than ever.
Faster Implementation Time. With the elimination of Net ePay, the new WPay triPOS can be deployed in less time, making implementation and support easier.
Account Updater.Stored tokens are automatically updated when the issuing bank replaces a card.
Real-Time Reversals.Authorizations on return or void transactions are reversed in real time when performed on the same day.
Accept more payment methods. Customers can use NFC Contactless Payments (Apple Pay, Android Pay, Samsung Pay), EMV, Visa, MasterCard, American Express, Debit, and more.
Encrypted Device Options. Point-to-point encryption keeps data secure from cyber thieves!
Advanced security features. Reduce PCI compliance burden – no cardholder data is stored on site!
Flexible signature requirements. Merchants can set up the transaction amount for requiring a signature.
Improved customer experience. Process transactions quickly and safely for increased overall customer confidence and security.
And More!
WPay triPOS Processing Features Also Include:
Card Verification Code (CVV, CVV2, CID)
Address Verification Service (AVS)
Duplicate Checking Override
Commercial Card Level II
Commercial Card Level III
P2PE Validated Required?
TransactionQuery – Use TransactionQuery against the Express platform to determine the status of a transaction in the event of a communication failure with triPOS. PASS/Tokenization:
Card On File/Credentials on File

Unscheduled
Cardholder Initiated
Recurring
One Time Card Migration
Account Updater – Account updater is tied to PASS token use and could be a good value add.

Partial Approvals
Real-Time Reversals
WPay triPOS is a feature-rich solution for users that includes transaction line item display, configurable signature capture for credit card, layaway and work order transactions, and more. With a responsive 24/7 support team, you can maintain peace of mind that you are secure and have help when you need it.
To learn more about Worldpay WPay triPos, contact our team:

Worldpay has over 40 years in the credit card processing industry, covering approximately 146 countries, 126 transaction currencies, and more than 300 alternative payment forms, processing 40 billion transactions annually. They believe payment processing should be painless for businesses as well as the customers they serve, helping ease the logistics of taking credit card payments. For more information about Worldpay, visit www.worldpay.com.