EMV and NFC Payments are Available Now, Fully Encrypted with Vantiv!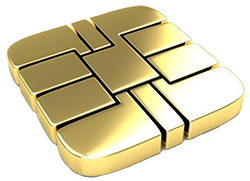 Are your customers' accounts being compromised because you are not 100% secure?
Vantiv VIPay was created for Dynamics clients who need security, EMV and lower liability risk, offering fully encrypted payment processing for fixed lane and mobile point of sale. With VIPay, our clients get some amazing benefits:
·  Incredibly Fast Transactions
·  Ingenico ISC250 or Verifone VX805 Device Compatibility
·  End to End Encryption & Tokenization
·  EMV and NFC Payments (Chip Cards/Android Pay/Apple Pay/Samsung Pay)
·  Improved Customer Experience and Security
·  Line Item Display
·  Tips

·  Flexible Signature Requirements
·  Reduced Reconciliation Time
·  Vantiv Card on File
· Online Payment Acceptance
· PCI Assist
· Gift Card Processing
A fully encrypted solution will help keep your business and your customers secure from would-be thieves. Contact us today to learn more about this incredible solution for worry-free and feature-rich payment processing.