New West Technologies and Sensepass Announce Launch of SensePass Payments for RMH
DALLAS, TX – JANUARY 14, 2023
Today, New West Technologies, Inc. and Sensepass are excited to announce the launch of the SensePass Payments platform for RMH. This innovative new payment solution offers customers a wide variety of quasi-cash options, including Venmo, PayPal, Apple Pay, Google Pay, Trustly open banking, and QR-based payments like WeChat and Alipay, in addition to support for conventional NFC payments through existing terminals. Also available are Buy Now Pay Later options like Klarna and Crypto with Coinbase, BitPay, etc.
The launch of SensePass represents the first of many exciting collaborations between New West Technologies, Inc. and Sensepass; the two companies are working together to bring the latest in smart payment technology to retailers everywhere,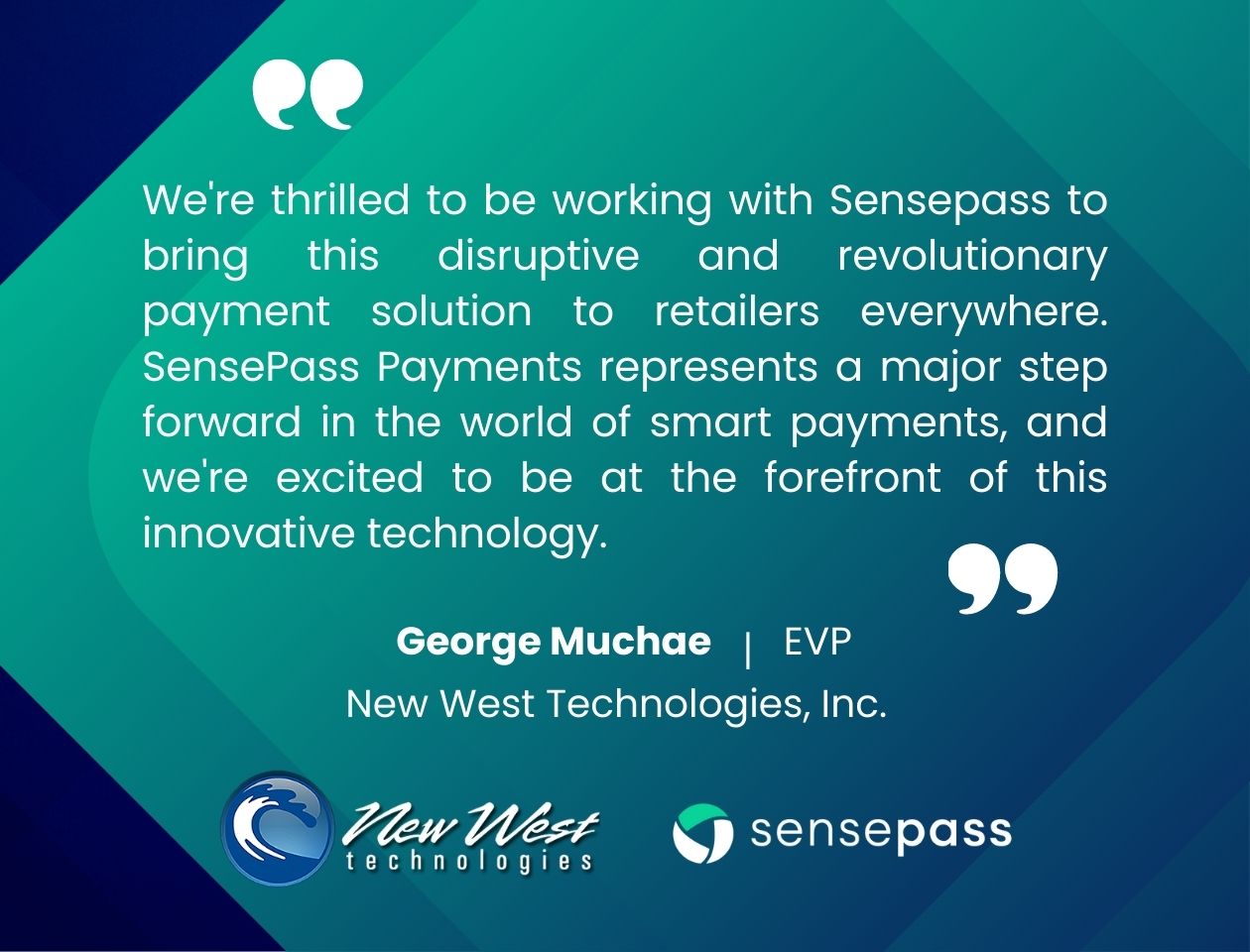 particularly the Microsoft Dynamics ecosystem – for 365 Commerce, Finance & Operations, and Business Central. With its unique combination of cutting-edge features and flexible payment options, SensePass is the perfect solution for retailers looking to stay ahead of the curve in today's fast-paced, ever-changing economy.
"We're thrilled to be working with Sensepass to bring this disruptive and revolutionary payment solution to retailers everywhere," said George Muchae, EVP of New West Technologies, Inc. "SensePass Payments represents a major step forward in the world of smart payments, and we're excited to be at the forefront of this innovative technology."
"At Sensepass, we're always looking for new and exciting ways to help our customers stay competitive in today's fast-paced market," said Moty Arcuschin, CEO of Sensepass. "We're confident that our innovative payments service will be a game-changer for retailers, and we're excited to be working with New West Technologies, Inc. to bring this cutting-edge technology to the masses."
SensePass is available now and is easily integrated with existing retail infrastructure. Retailers interested in learning more about the new payment solution can contact New West Technologies, Inc. or Sensepass for more information.
About New West Technologies, Inc:
New West Technologies, Inc. is a leading provider of innovative technology solutions for retailers, with a focus on delivering tools and services that help businesses streamline their operations and improve their bottom line. http://www.newestech.com
About Sensepass:
Sensepass is an innovator in smart payments, providing retailers with an easy, efficient, and cost-effective way to offer a variety of payment options to customers. http://www.sensepass.com