Retail POS Comparisons – Making the Right System Choice
With so many POS software solutions available to retailers, finding the best point of sale system with the right fit for your business can be challenging. That's why we put together this step-by-step guide that will take you through the entire process, from initial research to testing and decision-making.
By George Muchae, Principal VP Business Development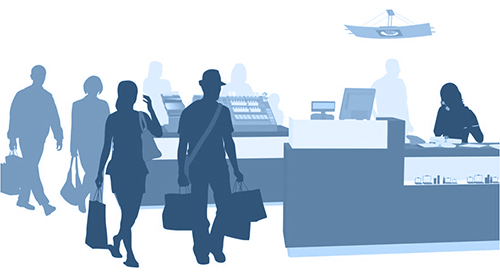 Picking the right point of sale (POS) and/or enterprise resource planning (ERP) system is like picking a vehicle; most can get you from point A to B but, depending on your specific requirements, some are more suitable than others. A growing family would be ill-advised to buy a convertible and, similarly, a Ferrari is not ideal for off-road terrain. The journey begins with having a profound understanding of the current state of your business and a vision for its future. Software systems are simply tools that facilitate your vision and not the foundation in which your vision is designed.

Many retailers put a lot of their time, focus, and resources into finding ways to generate more sales. After all, more sales means more revenues and more revenues provide opportunity for future business growth. But what about the actual process for making those sales? What about the transactions themselves?
While it's important to drive new customers to purchase products (and keep existing customers loyal and coming back again), retailers can't neglect the systems and processes that physically allow for sales to happen. This is where the right retail POS, comes into play. The best POS systems allow you to not only conduct sales transactions, but also handle a number of other activities around that sale from inventory management, returns, and exchanges to tracking customer behavior.
With so many POS software solutions available to retailers, finding the best point of sale system with the right fit for your business can be challenging. That's why we put together this step-by-step guide that will take you through the entire process, from initial research to testing and decision-making.
Ready to get started? First, you need to follow a bit of timeless advice: know thyself or, in this case, your business and how you sell.
Understand Your Own Needs and Wants First
There's more than one retail POS system out there, and attempting to compare them before you understand what your specific needs are can leave you feeling overwhelmed and confused. There are countless features, benefits, bells and whistles, and so much else to consider. If you leave it up to the provider to sell you on their system, you may end up with a POS that's shiny and new but does nothing to meet your businesses specific needs.
Therefore, you must evaluate what you actually need. Consider these important points, and how you as a retailer must incorporate each into your business:
Inventory Management
Do you sell products? Then closely monitoring inventory to keep shelves stocked should be a priority. Point of sale systems must help you manage this by keeping inventory data up to date with every single transaction.
Customer Management
In addition to managing your products, you may want to keep an eye on customer activity, too. Some retail POS systems can help you manage loyalty programs. Depending on the data they collect, they can also give you insights on specific customer behaviors that will help you determine the most effective discounts or sales to offer next.
Returns and Exchanges
Anyone who sells a product will at some point need to deal with product returns and exchanges. The right POS makes this simple and easy to do within the system.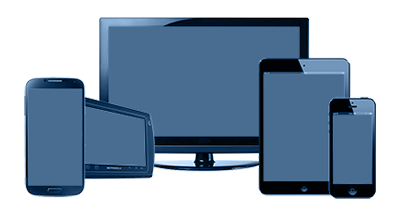 Hardware Needs
The POS system starts with the software. But what kind of hardware does that software require?
Smaller retailers operating out of shared space, markets, or another mobile and flexible kind of shop may only need a tablet and a credit card reader that integrates with a cloud-based POS system. Larger stores with more traditional checkout counter layouts may need more hardware including fixed terminals, receipt printers, traditional (rather than mobile) credit card readers, and potentially more. Review what hardware you already own and what you might like to purchase in the future. Then consider how a POS software solution needs to work within that framework.
You also want to think about what kind of business you are today and what you might want to become tomorrow. Retailers should focus on POS systems that are designed for that business type — not a POS that was designed for a food truck operator or an event ticket vendor.
What Should Robust, Capable Point of Sale Systems Do?
It's important to know what your specific business needs. After all, everyone operates a little differently and your plans for your company are likely as unique as the products you sell. But there are also fundamental functionalities that most retailers need to process payments. Any point of sale systems you consider should set you up for success as a baseline.
Specific features can be a bonus. But the capabilities outlined below should be non-negotiable. Ask yourself these questions when you start researching potential solutions. If a POS can't answer "yes" for itself, you know you can discard it from your finalist group.
Is it Easy to Use?
As important as your retail POS is, you have plenty of other things to manually fix, tinker with, and adjust. Your POS should be simple enough to use that you don't need to consult a manual every other day just to keep it up and running.
Does it Integrate with Other Areas of Your Business?
Can it access data from your logistics and supply chain to instantly update inventory and order information? If that's an important feature for your business, and your prospective POS lacks this feature, then eliminate it as an option. Look for POS systems that automate as much as possible. You don't want to spend time transferring information from platform to platform, introducing opportunity for human error and wasting your most precious resource: time.
Is the Pricing Simple, Straightforward, and Transparent?
If a POS doesn't clearly and plainly state how much it will cost you to use, be wary. You and your business deserve better than a system that will trip you up with hidden fees and confusing costs.
Can You Use it Anywhere?
You may keep a physical storefront with a built-in cash wrap. But what happens when you're invited to throw a pop-up shop in the trendy part of town? Can you go to events or markets and acquire new, paying customers on the spot with a POS that goes and works anywhere? You need a system that provides you with freedom and flexibility to accept customer payments anywhere. If the point of sale systems you consider don't allow you to do that, they may not be a good fit.
Does it Track Important Analytics and Metrics?
As a retailer, you need to track a lot of important information about the sales transactions that happen in your business. Sound point of sale systems will not only allow you to make these transactions, but will also track data points that are critical in making decisions around how to improve processes and boost sales.
Some important metrics to track include:
Sales broken down over time (number of sales by day, week, month, etc.)
Sales per employee
Staff activities broken down by employee
Product reports (to see what's selling and what's still sitting on shelves)
Number of orders (broken down by various stages of fulfillment)

If you can't access some of the most basic data to drive decision making in your business, then that POS might not be right for you.


Does the Retail POS Provider Offer Accessible Customer Service?
Just like you need to maintain the capability to accept payments anywhere, you need the ability to reach out to your POS support staff at any time. Business doesn't stop on weekends or in the evening. Your POS provider's support shouldn't be limited, either. Make sure if you have a problem or question, you can get a resolution right away from a customer support team that's accessible anywhere, anytime.

Eliminate What Doesn't Fit
By paring down to what you know is essential, it makes it easy to see which POS systems are viable options. That helps you narrow your focus down to just a handful, making it less inundating to dive in and compare the details. Once you understand what you need a POS to do for your business, you can quickly eliminate options that you know don't cut it.

Did your prospective POS system fail to pass the qualifications above? It's out. Can it address an important need for your sales strategies? If not, it shouldn't make it to the final round for your official selection.

You can also eliminate systems by doing some basic due diligence. Here are other questions to consider as you narrow down the field of possibilities:

Is the POS provider financially viable? Will the company be around in the long run to offer you support?
What kind of experience does the POS provider have in serving businesses — and those that share characteristics of your company in particular?
Does the POS provider have positive or negative reviews? Have official complaints been lodged against it? Chat with other business owners in your industry to get a sense of their experiences.

You want to ensure the POS you choose is backed by a legitimate, sustainable company that you feel confident doing business with for the long-term. If a provider fails to pass this test, taking the risk with their product may not be worth it. It could jeopardize your own business at worst–and at best, it will create headaches for you when you need to go through the process of choosing the right POS all over again.

Evaluate Your Finalists
Once you narrow your list to about three providers, it's time to dive into each POS system to determine which is right for you. First, reach out to each POS provider for more information. Speak with their representatives and ask them for the basic rundown. Jot down notes as you go, and ask them to fill in any gaps for you. Don't hesitate to ask questions! This is your time to learn more so you can make the best decision.

Listen carefully to what's said — but also focus on the interaction itself. Does the company make you feel like a welcomed and valued potential partner? Did they allow you room to express thoughts and concerns, and did they easily and confidently answer your questions? The "vibe" of a company won't be the end-all, be-all in your decision-making process, of course. But it does matter. If you can't stand speaking with the representatives at a particular provider, you may find future problems are made worse by bad customer service experiences.

You may be able to cross one POS off your list of three finalists if you walk away with a bad experience from a provider. But the true goal here is to get more information on those three POS systems that look like the best options so you're better equipped for the next step.

Schedule a Trial or Demo
Once you get a chance to speak with representatives from each POS provider, you need to actually get your hands on the software. Request a free trial so you can test out the software, or schedule a demo to walk through every part of the system. Ideally, you can do both so you get a guided walk through and are better set up for success once you start your trial period.

A trial allows you to apply all the features and benefits you believed your business needed and see how everything actually operates. If you run into trouble or find a problem, make a note of it. Then, hop back on the phone with the POS provider. They may be able to walk you through your issues and show you how to solve them, along with answering questions you have as you go.

Remember, there's a learning curve to every piece of new software in a system. Distinguish between trouble spots caused by lack of knowledge, and issues caused by a lack of functionality you need in the retail POS.

Make Your Final Decision
Think of your trial period as an audit of each system. Note pros and cons as you work through them, and make notes on special considerations. Write down questions that come up as you go. Once you go through a trial on your finalist point of sale systems, make sure you resolve any issues that come up or get answers to your questions. Gathering this information and data makes you more informed. That, in turn, means you're better equipped to choose the right POS based on your needs.

Leave no question unanswered and address anything lingering that you feel uncertain about. In addition to talking directly with the provider, you may want to read user reviews online or talk to other businesses who use a POS to get a fresh perspective.

Look up industry publications, too. Sites like Merchant Maverick rank and review useful tools for retailers, including POS systems.

Once all the research, trials, and data-gathering is complete, it's time to make a final decision. The right POS for your business will be one that covers all the basics:

Easy to use
Integrates with other systems (and connects to the cloud)
Automates processes and reduces manual inputs
Simple and straightforward pricing
Mobile (you can use it anywhere)
Accessible and high-quality customer service from the POS provider

And it will also address your specific needs around processes like:

Inventory management
Customer management
Returns and exchanges
Hardware and other components of a fully-functioning sales system

From here, it's down to you to decide on the right retail POS. That's a good thing, too. Only you know how you want your business to run today, and how you want to set it up for success in the future. Solid point of sale systems make it possible to sell more, more efficiently.

New West Technologies would be privileged to be your trusted adviser. We can help walk you through this process, discuss your specific needs, and make our best recommendations for you today.

***

George Muchae is the Principal VP, Business Development at New West Technologies, Inc. He's been in the retail business since 1986 and prides himself a connoisseur of finding creative solutions to solve retail business challenges by advising retailers, large and small, on how to maximize the revenue potential of each customer and build memorable customer experiences.