The Silicon Review Feature: Passion for Technology
50 Innovative Companies to Watch 2022
The Silicon Review – In the digital world we live in, businesses often face new obstacles every other day. The main difference between successful and unsuccessful businesses is how they tackle these obstacles. In the retail segment, consumers have varying demands that must be handled carefully, as retailers can easily lose business with a wrong move. To ensure that demands of varying levels are fulfilled, experts suggest that retailers use perfectly tailored solutions. Globally there are several companies delivering excellent retail management solutions, but New West Technologies stands out from the rest.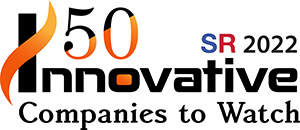 George Muchae, New West Technologies Principal and Executive VP of Business Development: "We are committed to our customers and have a passion for technology, taking on big challenges, and seeing them through."
Whether you are a single-store specialty or boutique retailer, a winery tasting room, or a multi-store clothing and shoe seller, New West Technologies is passionate about your point of sale processes and requirements. When you're looking for a reduction in redundancy, better inventory tracking, and clear reporting, the company's point-of-sale solutions can be tailored to meet your needs. While some point of sale providers spread themselves thin, extending their focus beyond retail environments, New West Technologies focuses exclusively on retail, and that's what the company is known to do best.
In conversation with George Muchae, Principal and Executive VP of Business Development of New West Technologies
When it comes to longevity, New West Technologies has it. I find it unique that an organization has what it takes to continue to offer services for 30 years. How did your company continue to adapt?
We're in the retail tech infrastructure business, and innovation is not only a sound business strategy but also equally a survival mechanism. Having worked in the space for three decades and counting, we have seen technology waves come and go; some lasted, and others were merely a bleep on the radar. Our quest is to vet bleeding-edge innovations for relevance in the retail sector and, more specifically, in the hard goods retail market that we serve. As the trusted advisor to our clients, we owe them the duty to trailblaze paths that could deliver the technology advantage they seek to control costs, improve efficiency, and maintain a competitive edge to grow their businesses.
Our greatest asset has always been our people. We have attracted like-minded people who share our passion for technology and the desire to serve our customers selflessly with a simple goal; to create the best customer experience possible. Our human capital has, by far, been the primary factor in realizing the near-perfect customer retention and satisfaction that we have achieved over the years.
How does New West help retail businesses increase efficiency and profitability?
By providing our customers with a scalable technology stack that allows them to expand their retail engagement channels and arms them with analytical tools to make smart decisions. Retailers need robust systems that engage their customers in the most convenient and preferred methods. Some customers wish to browse online but pick up in-store; others prefer to explore digital catalogs based on their preferences and have merchandise delivered to their front door. Others may even elect to subscribe to products at a delivery cadence of their choosing. Some are marketplace driven and prefer a store-in-a-store concept to browse offerings from different suppliers, albeit from the same platform. All these options are designed to meet the customer at their desired engagement point while maximizing the revenue potential of each transaction.
Our retail customers like to ensure they have as much control of the supply chain as possible to allow them to make replenishment decisions with laser accuracy based on dependable forecasts hinged on trend data and market analysis. Inventory control is key to managing retail cash flow and avoiding overstock situations that force clearances. This keeps retailers profitable when the inventory allocations speak to the performance level of each store.
Will New West be expanding, bringing on any new solutions that we should be aware of?
Yes, of course. New West evolves at the pace of technology and what the last two years have taught us is how quickly the tide can turn. Diversification of growth strategies is more paramount than ever, and we had to accelerate our deployment plans since the world around us changed almost overnight. We managed to grow our business by 8% in 2020 and 34% in 2021. We are more ready than ever to catch the next wave. We continue to bring new and improved payment technologies to the SMB and enterprise space, and we have two product launches in Q3 this year, which will expand our payment platform footprint into new retail micro-verticals and other geographical regions beyond N. America.
We have forged new partnerships that will allow us to expand our professional services and field operations services – returning to the golden age of in-person service, an aspect of retail technology service delivery that is a dying breed. We have a practice within our business, branded Last Mile, that's focused exclusively on realizing this objective.
What is your final message to The Silicon Review readers, your current and future clients, and partners?
To our existing and prospective clients, we're excited about the well-crafted choice of technology solutions we have to offer, and we're just as eager to earn and retain your business. Our Service team is second to none, and we invite you to share the experience.
To our partners, we'll continue to develop solutions to solve current and future business challenges that will make you proud to represent our brand. We have never wavered on our industry-leading revenue share strategies and our promise to apply your feedback to our development strategies – to design software that speaks to your customers' needs. Our growth is your growth, and we appreciate your support.
Meet the leader behind the success of New West Technologies
George Muchae serves as the Principal & Executive VP of Business Development. He holds undergraduate degrees in Chemistry and Mathematics from Minnesota State University, Mankato, and a post-graduate degree in Digital Communications from Franklin University. Mr. Muchae brought his critical thinking approach to New West as well as his corporate experience working for industry giants including Canon, Xerox, Imation, Lockheed Martin, AT&T, and Microsoft. His retail IQ is founded in his upbringing. He grew up in retail and worked in the family footwear franchise retail business beginning in 1986 as an inventory clerk, culminating as a Co-CEO. A native Minnesotan turn Texas transplant, Mr. Muchae oversees New West customer acquisition strategies from the regional Dallas, TX office, which is home to New West Technologies Southeast, an NMSDC certified minority-owned sister company of New West Technologies, focused on government sector retail.
"Our tight-knit, knowledgeable, and agile team can make big changes easier, transitions smoother, and give your retail team the tools to increase sales, efficiency, and customer satisfaction."