RMH CENTRAL IS NOW AVAILABLE!
Multi-Store Retail Management
RMH Central is the fully integrated headquarters solution that configures, manages, and reports on the Retail Management Hero (RMH) Stores. It enables small-to-large retailers in a variety of vertical markets to process and report on POS and in-store functions in a multi-store environment. This means that all stores in the retail enterprise running RMH can automatically communicate back up to the headquarters office everything from store configuration and customer accounts to sales, pricing and inventory information on a daily basis. Retailers can trust that all data transfers are fast, secure and reliable, and also leverage the latest network communication technologies.
Targeted Markets
RMH Central is designed for retailers, in nearly any vertical or market, who operate in a multi-store environment (more than one store) and want to have increased visibility and control over their entire store enterprise. The solution can support an unlimited number of stores, as long as each has at least one POS station running the RMH Store solution. With its vast features and ability to easily integrate with a wide range of software add-ons, RMH Central can essentially 'grow as retailers grow,' enabling them to scale and adapt their business worldwide.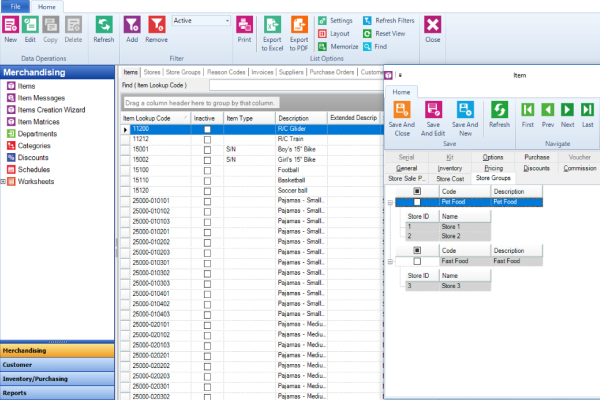 Inventory Control
Unify stock details across multiple stores and centralize management of your Suppliers, Purchase Orders, Invoices and Credit Notes, while easily creating Transfer Ins and Transfer Outs orders.
Fast Communication
Provide nearly instant updates to all your stores and automatically reconnect if connections are suddenly lost. Solution includes a built-in data integrity check.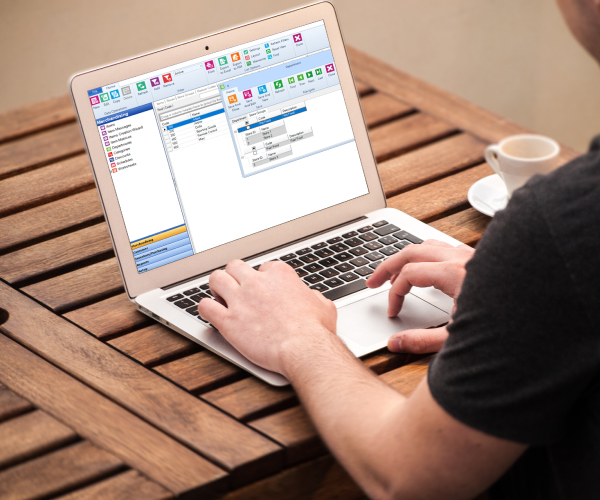 Reporting
Obtain comprehensive analytics with a complete reporting solution for each aspect of your centralized store management. Retailers familiar with the Dynamics RMS HQ Reports will appreciate the easy transition to RMH Central Reports.
Accounts Receivable
Manage house accounts and associated billing from any store or from a central office.
Loyalty
Leverage a complete customer loyalty and rewards program for building and retaining loyalty, support and dedication to your brand. It's a centralized way to manage Incentive Groups, Collections, Redemptions, Accelerators and more.
Globalization
Choose from multiple languages, VAT, tax and payment options.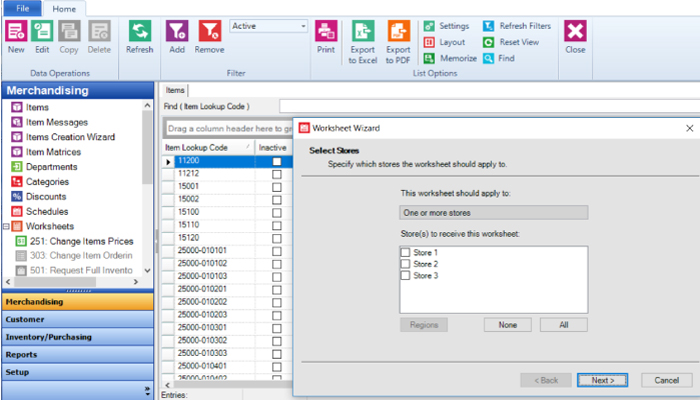 Enhancements and Extensions
Select from fully-vetted integrations and add-on modules that can enhance and extend RMH for customized usability, multi-functionality and optimal customer experience.
Easily Navigate and Update
Configure and manage multiple stores across your retail enterprise – from one central location:
User Definitions
Product Definitions
Pricing & Discount Definitions
Departments & Categories
Associated Messaging
Tax & VAT
Payment Methods
Label & Receipt Definitions

Contact us today for more information about how we can help you implement Retail Management Hero RMH Central and RMH Store as a fresh new system installation or an upgrade from Microsoft RMS. With RMH, together we can bring your retail business into the future!