Download Modern Suite Trial
Inventory Count (Stock Take), Purchase Orders with Predictive Ordering Guidance, Label Printing, Inter-store Transfers, Item Lookup, and Item Edit modules are live in Modern Suite!
Available now for an RMH or RMS environment near you, Modern Suite works on any device, any OS, anytime!
We're taking inventory control for RMH and RMS into the future. Mobile Inventory Count (Stock Take), Purchase Orders with Predictive Ordering Guidance, Label Printing, Inter-store Transfers, Item Lookup, and Item Edit modules are live in the latest release, with additional functional modules to follow.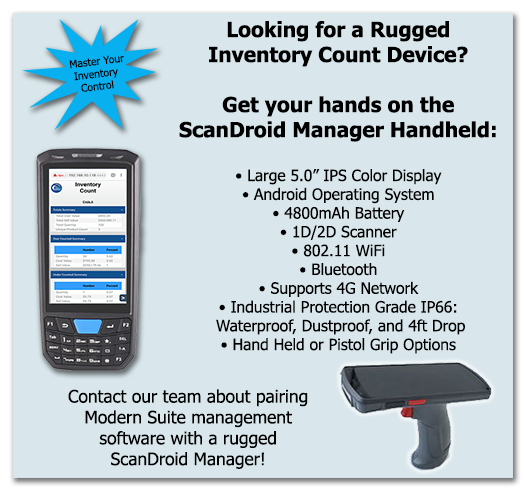 We've built the best of what you're looking for in an inventory count experience and have some fantastic new features:
Suggested Buy Levels – Ordering guidance for POs based on historical and current sales trajectories
Intelligent Item Details – KPIs allow for quick access to individual item performance data
Job Queue – Our threaded job queue processes the data submitted as you navigate between modules – great for performing large counts, printing high label volumes, and accomplishing enterprise-level inventory movement tasks
Rapid Print – High-speed IP based label printing
RMH Central/RMS HQ Compatible – Seamlessly create POs and Transfers for your multi-store environment
Quick Fill Serial – Rapid workflow with quick entry and management of serialized items
Scoping – Scope Inventory Counts, POs, and Transfers based on Supplier, Department, Category, and search term
Price Checker – Scan item barcode to perform a price check
Item Manager – Easily edit an extensive set of Item Properties
Rapid Sync – Real-time two-way synchronization to RMH or RMS database
Delta Count – Allows you to count inventory while the store is open and reconciles all sales and inventory movement deltas that occurred when the count was in progress
Inventory counting is now quick, accurate and easy to complete when Modern Suite takes the stress out of count planning and execution.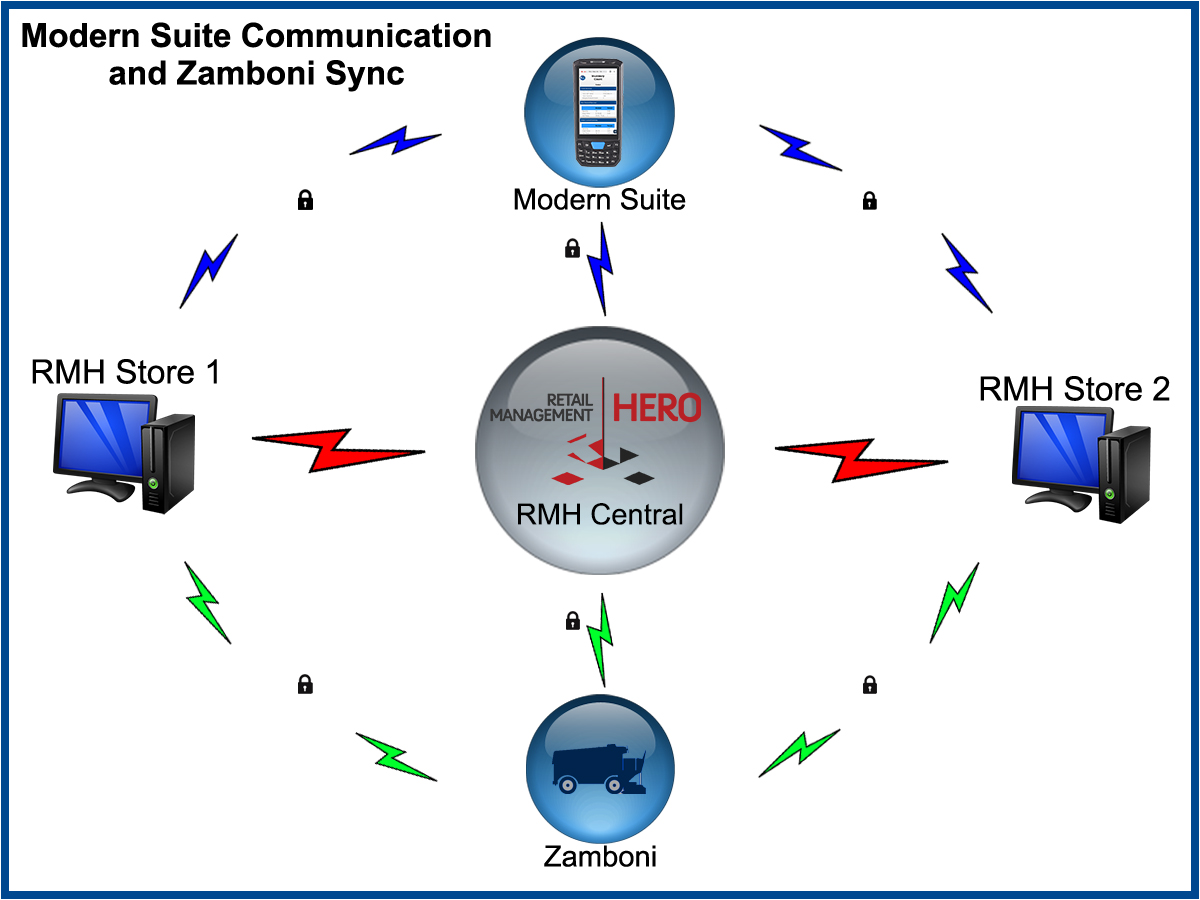 Supports multiple devices and users per count
Accessible via browser on internal store network
Device Agnostic —works with Android, iOS, Windows and other devices
Count list displays only items counted
Rapid scan of any barcode type
Easy entry (manual entry)
Clear audit trail with RMH and RMS
Easy to use interface
Easy permissions and batch management
Accurate results across users and/or stores
Work Orders and more planned for future release
Managers want to be able to view inventory history. Audit tracking in Modern Suite follows users from login, through the batch creation and counting process, all the way through logout. This way, visibility is clear from create to commit. Reconciliation of count batches will be easily trackable. History and reporting are easily viewed in the native RMH and RMS software reports.
Easily manage users by controlling permissions by security level. Cashiers can be confined to performing counts and manager user privileges can control blind counts, creation of batches, committing batches, and more.
Creating batches, viewing batch status, and listing open batches is all possible with Modern Suite. You can sort and filter by status, view and filter item lists, and summarize data clearly and accurately.
Keep your eyes peeled for additional module release announcements!
Contact our team or download a trial today to learn more about what's new for the Modern Suite!